Culture
Though a small nation, Jamaica is rich in culture and has a strong global presence. The musical genres reggae, ska, mento, rocksteady, dub, and, more recently, dancehall and ragga all originated in the island's vibrant, popular urban recording industry. Jamaica also played an important role in the development of punk rock, through reggae and ska. Reggae has also influenced American rap music, as they both share their roots as rhythmic, African styles of music. Some rappers, such as The Notorious B.I.G. and Heavy D, are of Jamaican descent. Internationally known reggae musician Bob Marley was born in Jamaica and is very respected there.
Many other internationally known artists were born in Jamaica including Lee "Scratch" Perry, Peter Tosh, Bunny Wailer, Big Youth, Jimmy Cliff, Dennis Brown, Desmond Dekker, Beres Hammond, Beenie Man, Shaggy, Grace Jones, Shabba Ranks, Super Cat, Buju Banton, Sean Paul, I Wayne, Bounty Killer and many others. Famous band artist groups that came from Jamaica include Black Uhuru, Third World Band, Inner Circle, Chalice Reggae Band, Culture, Fab Five and Morgan Heritage. The genre jungle emerged from London's Jamaican diaspora. The birth of hip-hop in New York City, New York also owed much to the city's Jamaican community.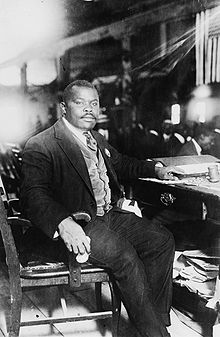 The Rastafari movement was founded in Jamaica. This Back to Africa movement believes that Haile Selassie of Ethiopia was God incarnate, the returned black messiah, come to take the lost Twelve Tribes of Israel back to live with him in Holy Mount Zion in a world of perfect peace, love and harmony. Bob Marley, a convert to the faith, spread the message of Rastafari to the world. There are now estimated to be more than a million Rastafarians throughout the world. Cannabis was most likely introduced to Jamaica by the Bantus and Bushmen of West Africa who referred to it as "Dagga" or "bengue" during the Atlantic slave trade. Originally At the start of a native "smoke-in" session, a certain amount of water was poured into the horn, one would then suck smoke from the horn that was drawn through the water and inhaled quickly a few times and then exhaled. The process continued until the fumes of the dagga produced a kind of intoxication or delirium and the devotee commenced to recite or sing, with great rapidity and vehemence, the praises of himself or his chief during the intervals of coughing or smoking. The practice of smoking marijuana for spiritual purpose was an easy adoptation for the Rastafarians because it was already entrenched in parts of the African culture from the time of slavery. The practice of smoking marijuana throughout Jamaica was popularized as a direct result of the Rastafarians' use of it for medatation purposes. The popularity of the Rastafarian movement out of Jamaica through music helped increase the use of marijuana worldwide as it was promoted as "the weed of wisdom", said to be found on Solomon's grave
Ian Fleming, who lived in Jamaica, repeatedly used the island as a setting in the James Bond novels, including Live and Let Die, Doctor No, For Your Eyes Only, The Man with the Golden Gun and Octopussy. In addition, James Bond uses a Jamaica-based cover in Casino Royale. So far, the only James Bond film adaption to have been set in Jamaica is Doctor No. Filming for the fictional island of San Monique in Live and Let Die, however, took place in Jamaica.
Journalist and author H. G. de Lisser (1878-1944) used his native country as the setting for his many novels. Born at Falmouth, de Lisser worked as a reporter for the Jamaica Times at a young age and in 1920 began publishing the magazine Planters' Punch. The White Witch of Rosehall is one of his better known novels. He was named Honorary President of the Jamaican Press Association, and worked throughout his professional career to promote the Jamaican sugar industry.
The American film Cocktail, starring Tom Cruise, is one of the most popular films to depict Jamaica. A look at delinquent youth in Jamaica is presented in the 1970s musical crime film The Harder They Come, starring Jimmy Cliff as a frustrated (and psychopathic) reggae musician who descends into a murderous crime spree. Another popular Jamaican-based film is the 1993 comedy Cool Runnings which is loosely based on the true story of Jamaica's first bobsled team trying to make it in the Winter Olympics.
Errol Flynn lived with his third wife Patrice Wymore in Port Antonio in the 1950s. He was responsible for developing tourism to this area, popularising raft trips down rivers on bamboo rafts.
The island is famous for its Jamaican jerk spice which forms a popular part of Jamaican cuisine. Jamaica is also home to the world-renowned Red Stripe beer and Jamaican Blue Mountain Coffee.